myWebSuite CMS Web Sites

We developed database-driven CMS web sites for small to medium sized businesses, primarily design/build remodeling contractors and builders, and added features for our custom myWebSuite CMS to provide dynamic database-driven client testimonials and online project picture galleries that highlight specialties for your web site visitors. Web development for high end residential contractors has been one of our specialties for a number of years.
myWebSuite sites include Monthly Managed Web Developement
• SEO development included
• Web hosting included
• Site content updates included
myWebSuite CMS allows web site owners to quickly update the content of their web pages. Additionally, the catalog feature of myWebSuite web sites provides online picture galleries for each of your specialties as well as customer comments and feedback that you may publish to highlight what your clients have to say about your team.
We are happy to perform text and image content for you.
You may simply provide us with the updates you would like performed.
Read more about a myWebSuite Design/Build Contractor site
Some myWebSuite Sites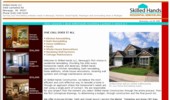 Skilled Hands LLC
Design/Build Remodeling Newaygo, Michigan
Serving Grand Rapids and the Greater Muskegon Valley Area
Designed especially for design/build contractors
This CMS software system was originally developed especially for the design/build contractors in the myDesign/Build Project community.
Site visitors are greeted as soon as they arrive at your home page with your range of pricing, specialties, and examples of your projects.
Five Star Remodeling Huntinton Beach CA
Design/build remodeling and contstruction in Huntington Beach California.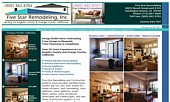 Five Star Remodeling, Inc.
Design/Build Remodeling
Huntington Beach Orange County, California
You have 6 seconds
It's been estimated that from the time a new visitor arrives at your home page you have about 6 seconds to capture their interest. These sites were designed especially for just that. Within seconds your visitor sees what your design/build contracting business is all about, and can get an impression of the personality of your company.
Whitehurst Group Inc. Jacksonville FL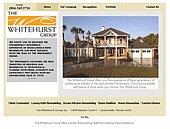 Design/build remodeling and contstruction
Jacksonville Florida.

Search engine friendly
One of the things we've discovered about database-driven web sites is that if they are set up properly with well developed SEO, the search engines love them. Search engines are looking for information and they, just like us, want to be efficient and get their jobs completed. When they find a web site that serves up many listings for a given subject from a database it makes them feel happy because they've done the jobs they were designed to do.
All Star Construction Rapid City SD


Design/Build Remodeling and Construction
Rapid City South Dakota


Morgan Contracting Inc. Avon CT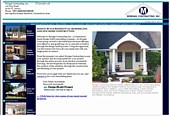 Design/Build Remodeling and Construction
Avon, Connecticut
Serving the Greater Hartford Area


My Dolls Stories author Toni Burrough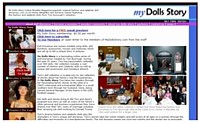 myWebSuite is highly adaptable to other needs
The catalog function on these sites lend well to displaying products, projects or even stories, as seen on author and doll diorama creator Toni Burrough's MyDollsStories.com.
MyDollsStories features many chapters of doll dioramas written and staged by Toni.
---
Stephen Mareches
Senior Application Developer
Sophia Solutions
June 2009