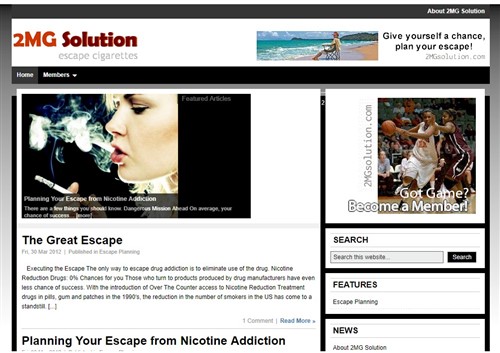 ---
---
Word Press project working as the front end of a membership site for release from smoking nicotine.
2mg Solution needed an attractive front end that we could put together on a limited budget. WordPress was the natural selection for this project, and the CMS worked fine for what we needed.

The project runs CodeIgniter to power the membership production site, and WordPress for the front end public facing application.
---